Methods in medical technology through modern biophotonics.
From 24 to 27 June 2019, Jüke once again presented itself at the trade fair for innovations and applications in photonics. One focus was the successful implementation of biophotonic methods in modern medical applications.
The quantity and quality of the leads speaks for itself: LASER was once again the international industry meeting for companies, scientists and organizations in the field of optical technologies. It is interesting to realize that the current trends in science are now reflected in concrete inquiries to Jüke for development projects with industrial application, particularly in the field of modern medicine. Our booth in the biophotonics area was the right choice, as the visitors to our stand approached us specifically and had specific enquiries.
This year, Jüke presented the results of an interesting research project. It is all about the rapid identification of multi-resistant pathogens. In the joint project, Jüke succeeded in integrating the miniaturized growth chip for rapid detection of bacterial resistances into a reliable and automated analytical device. A successful development in the field of biophotonics.
The official final report of Messe München on LASER World of PHOTONICS can be found here:
https://world-of-photonics.com/press/downloads/press-releases/laser-world-of-photonics-key-technology-thrills-with-excellence.html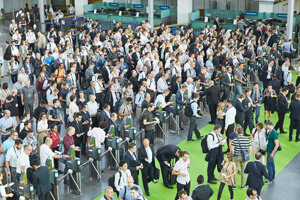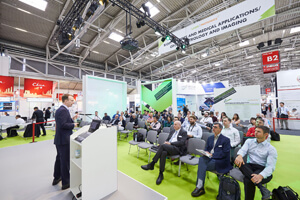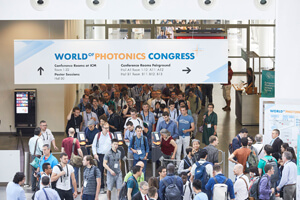 Image rights: Messe München